Hi There,
I hope you are well and settling back into your routines after a relaxing break, having learnt the lessons from last year and ready to make 2023 your best year yet.
I was aware that something shifted last year for me, which was further confirmed during my 30-day stay in an Ashram in India.
The shortest route to understanding self is to minimise the external stimulus, everything that you are is first experienced by your senses before it becomes a memory.
This sounds contrary to the view that one should experience as much as possible in this lifetime to truly understand the self.
And that too is part of one's journey. Each to their own and I am here on my journey as well.
I have been reflecting on last year, and my team and I have been reevaluating how I can best add value to you.
I understood the time I spend in solitude and introspection is the value I add when you are working with me.
What does this mean for the coming year?
2023 is going to be my year of spreading my message wide and impacting many lives helping people understand that they can live a life they choose, free from all-encompassing negative emotions.
They can free themselves from conditions and beliefs that keep them living small by repeating unhelpful patterns of behaviour affecting every facet of their being.
You will have more opportunities to work with me directly, bringing down waiting times and allowing more access to get help.
This will be brought about by shifting away from working 1:1 and instead focusing on 3-day intensive workshops in both the residential and online spaces.
Participants will go through the same process of the transformational power of my signature Personal Breakthrough Program.
This also allows me to further support you after the initial retreat and help you to continue on your new path of self-discovery as you experience life in a new way.
I will of course still be open to seeing 1-1 clients but these will be strictly limited.
If you already have booked sessions with me or have just started your journey with me, please know I will continue to honour and work with you until the completion of your sessions.
Both residential and online retreat dates will be published shortly as we firm up the details, and I will share how you can become involved.
Let us explore the possibility of evolving together with free will and conscious choice.
Love & Healing
Manna
P.S Below are the details of both January and February's retreat availability.
Residential Trauma Healing Retreat – Experience True Freedom
Schedule – Jan 19th – 21st – 2023
Only 1 space left.
Email manna@mannaabraham.com  for registration.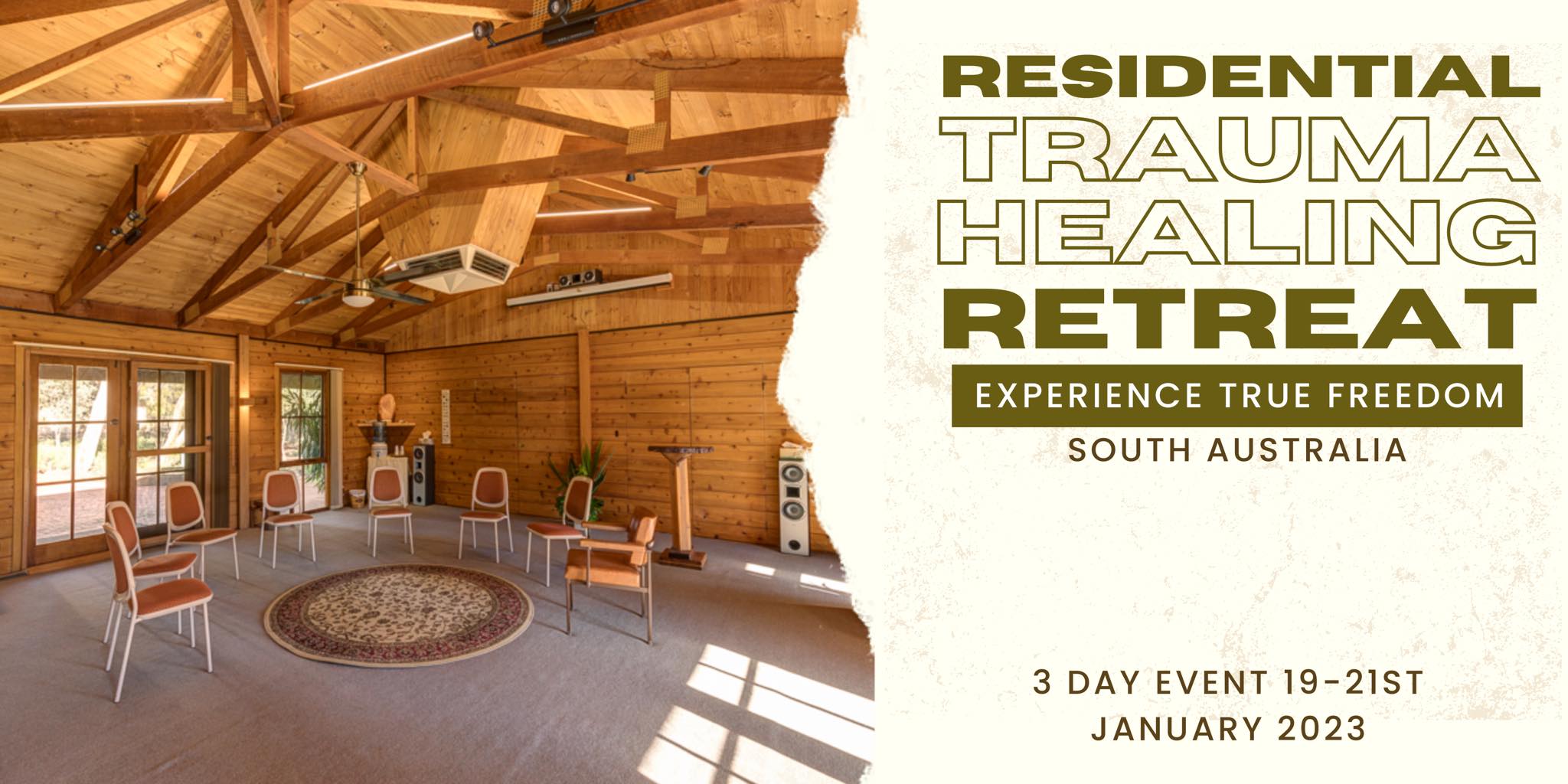 Online Trauma Healing Retreat – Experience True Freedom
Schedule – Feb 9th – 11th – 2023
Email manna@mannaabraham.com  for registration.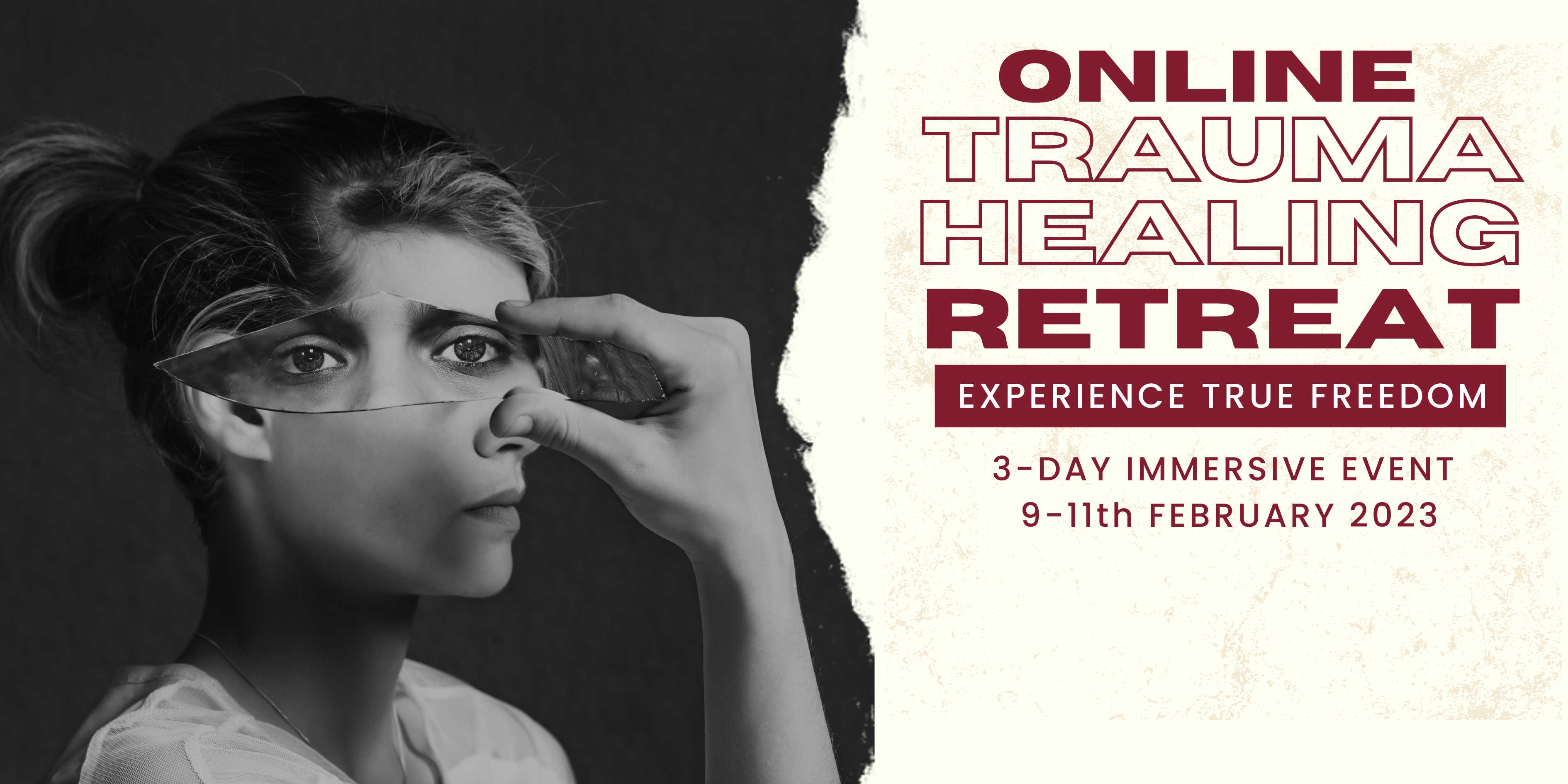 Daily Practice-Pranayama(Breathing) & Meditation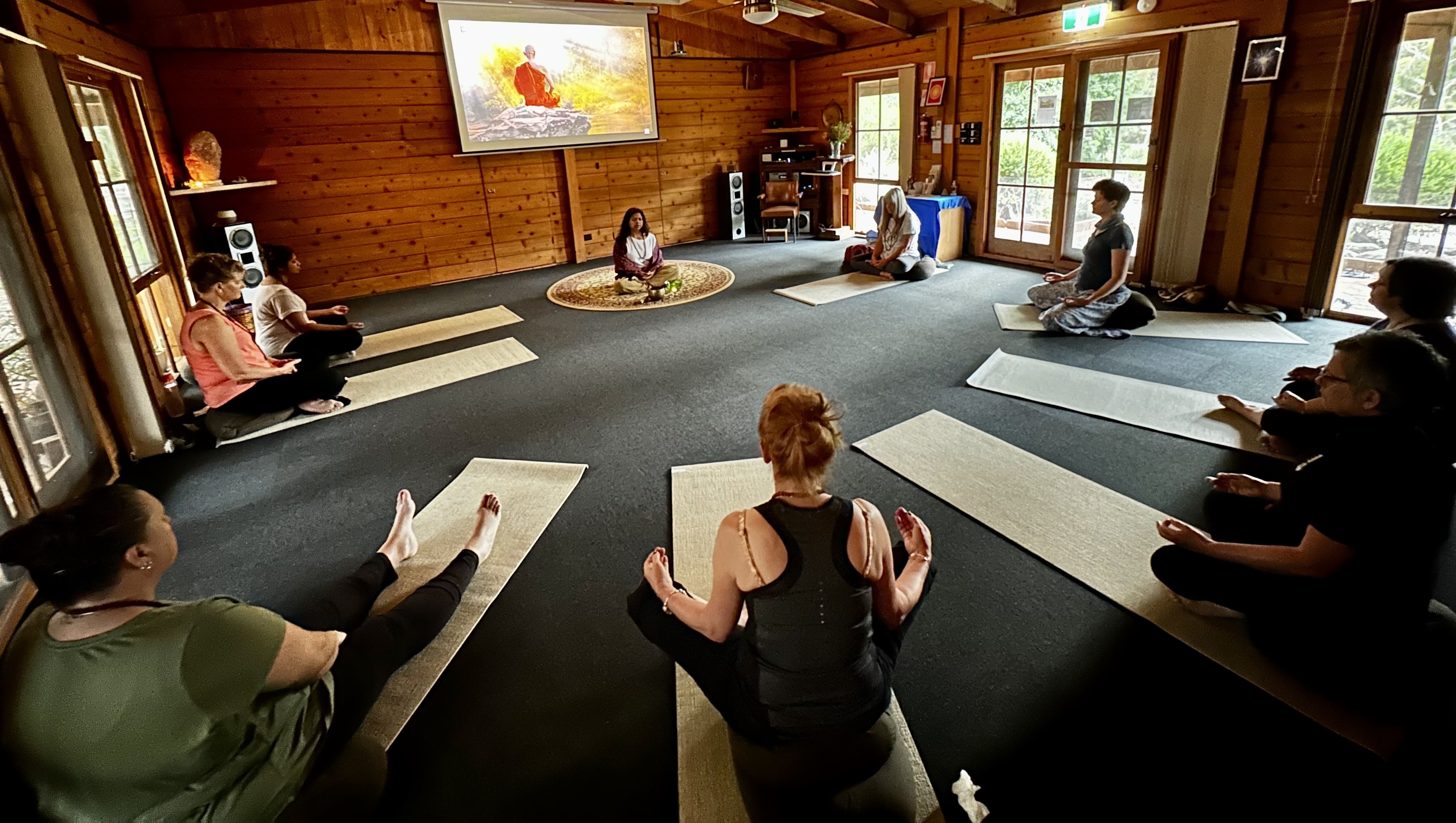 "If we had chosen to practice consistently, one thing that we know will help us to lead a better life, this world would have already been a peaceful place"
And sadly, the truth is we all are aware of what will help us and we choose not to do it consistently and regularly.
If breathing & meditation is one of those things for you and you would like to embrace discipline, join me ONLINE every morning from 06 AM to 06.45 AM ACDT via zoom.
I am doing my practice and you do yours. I will guide you through breathing and it is a great way to start your day knowing you have exercised your willpower and prioritised your well-being.
No introductions, no chats .. Just Breathe & Meditate
If you want to join, reply to this email or email me for the zoom invite at manna@mannaabraham.com
By the way, this is a FREE event.
FREE Monthly Healing SessionFebruary 1st – Wednesday 7 am (ACDT)
Check your time zone for the correct date and time.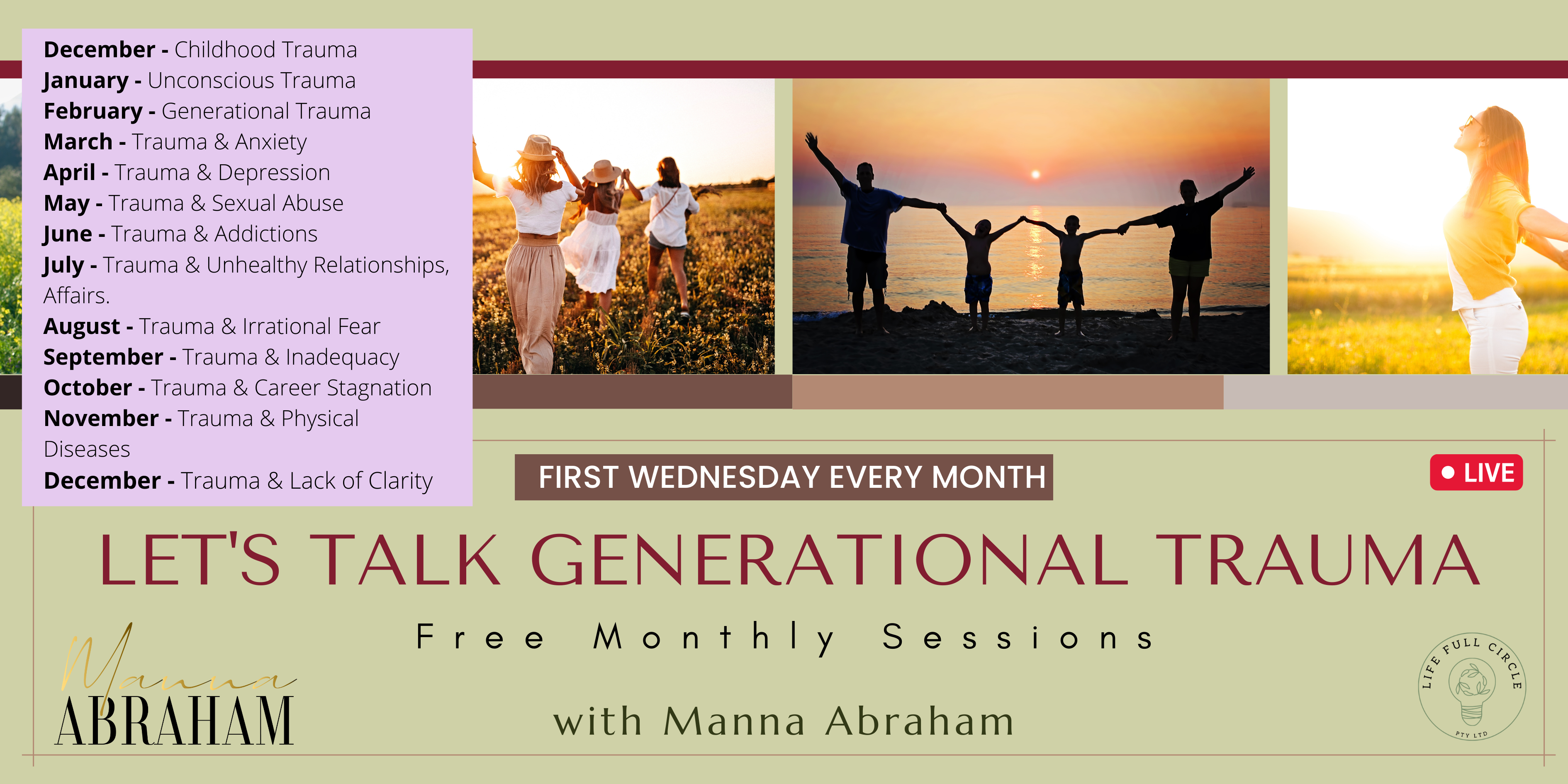 The EMPR Practitioner Course – Learn to help your clients in an effective and profound way 
Every negative emotion stems from trauma – conscious, unconscious or generational
The only way to rapidly heal trauma is to remove your ego barrier and facilitate your clients to see through their own filters.
It all begins with YOU.
Starting January 28th  and Two spaces left.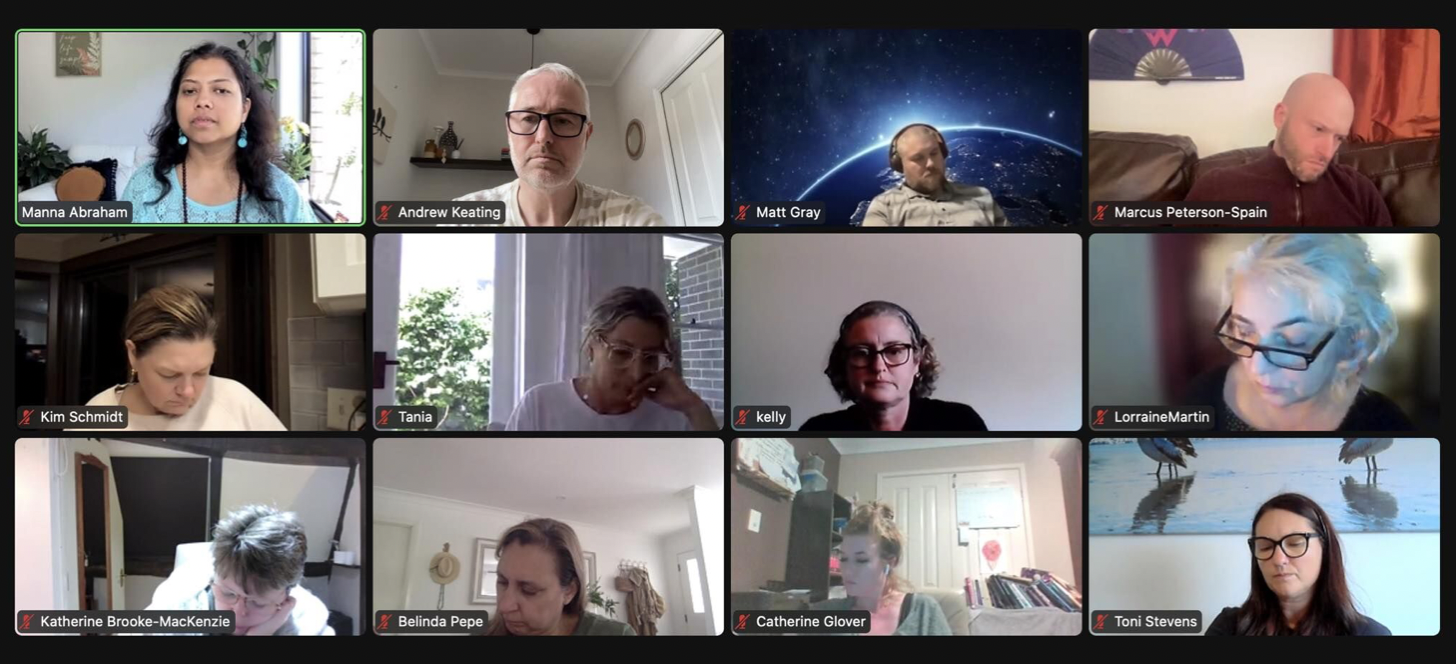 NIJA – Deep Conversations, Deeper Connections
February 7th 5:30 pm (ACDT)
Check your time zone for the correct date and time.
Email manna@mannaabraham.com  for registration.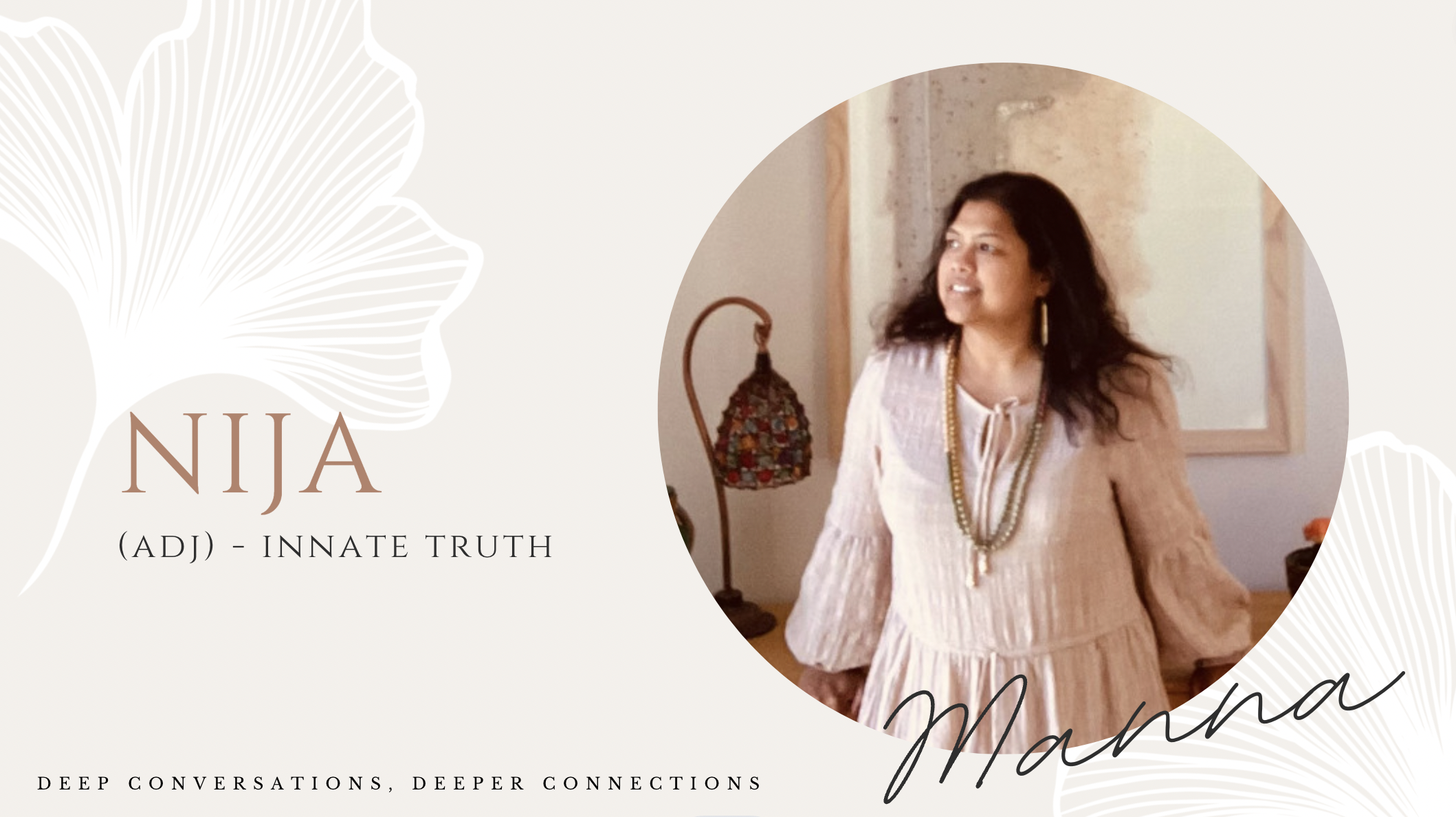 Join  "The Art of Self Discovery is a concept designed for personal evolution through self-awareness. If you haven't joined the Facebook group yet, make sure to JOIN TODAY